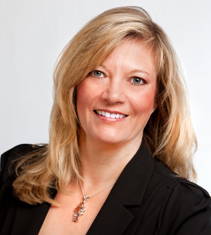 A house is made of walls and beams; a home is built with love and dreams...helping you find the right house, to make your home. As a Colorado native, Kim has lived and sold houses all along the front range. She obtained her real estate license in 2000 when she was an associate managing partner of a 1,000 acre mixed use project that was being taken from raw ground to a mixed use community. It provided a wealth of education that most real estate professionals never get.
Everything from understanding how governments and special use districts play an intricate role on houses and communities, to understanding water rights, ground water, environmental factors, HOA's roles and much, much more. After moving on from that, she started to focus on residential properties and that is where she found her passion. She loves being able to help people and she loves the energy of houses. It was a perfect fit.
As a buyers agent, she helps her clients understand the process. She points out things that her years of experience helps her see. She gets a complete understanding of what will make them happy and goes to every effort to find the perfect home for them. Whether they are looking for a first time home, a fixer-upper, a place to raise a family, to retire, in the country or the city, she is the right person to get the job done.
As a listing agent, she provides an extensive plan from marketing to home preparation and staging. She keeps up with the market and looks for the best way to market a property to the right people to get top dollar as fast as possible.